Making Life Accessible
31st Annual Supported Life Conference 2017
October 5-6, 2017
Sacramento, California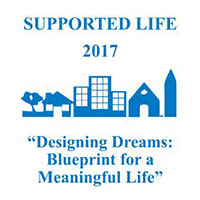 Professionals, families and self-advocates coming together to learn about supports for people to be fully included in the community.
Download a conference brochure here and register today!
California Association of People Supporting EmploymentFirst (Cal APSE)
Training Event
Wednesday, October 4
(the day before the Supported Life Conference)
The Certified Employment Support Professional Exam will be offered the morning of October 4 from 8:30-11:30 a.m. It will be followed by the Beyond Conversion & Compliance training from 12:30-4:30 p.m.
Event Sponsorship opportunities are also available.

Certified Employment Support Professional (CESP™) Exam
Earn the Designation of Certified Employment Support Professionals (CESP™) by Passing the National CESP™ Examination
To learn more about the exam and register, view and download the flyer here.
Register for the exam directly here.
"Beyond Conversion and Compliance: Supporting a rich life with Employment
Vision to Practice."
Practical hands-on training for service providers, self-advocates and families. Register at www.supportedlife.org

To sponsor the Cal APSE Training Event view the flyer here or contact cwatilo@progressiveemployment.org

---
Break down barriers and be sure we can include everyone.

Easterseals and Freddie Mac Offer Financial Guidance
Get smart about your credit and work towards your homeownership goal. Get financial advice here.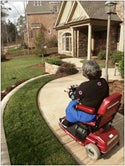 Easterseals Project ACTION
Find accessible public transportation.
National Center on Senior Transportation
Increasing transportation options for older adults and enhancing their ability to live more independently within their communities throughout the United States.
Accessibility of the Web and Web Tools
Easterseals leads efforts to put people with disabilities to work on the Web and to promote Web accessibility.
Easy Access Housing
Building or remodeling a home? Make it accessible for people with disabilities.
s.a.f.e.t.y. first
Be sure you and your colleages have an emergency evacuation plan.
Accessible Child Care
Make your child care center accessible for children of all abilities.
FRIENDS WHO CARE®
FRIENDS WHO CARE® is designed to help children better understand what it means and how it feels to be a young person with a disability.