Q&A with Kyla Kenedy who plays Dylan DiMeo in Speechless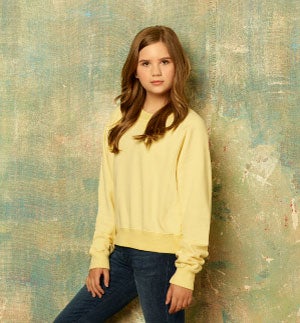 What are you most excited about for Season 2?
Being able to further explore who Dylan is and watching Micah continue to grow as an actor. He's so amazing, and it's been such a pleasure working with him and the entire cast! They are all so wonderful.

Have you prepared differently for your character's role this season compared to last season?
Not necessarily. We are only in the second season, so it's exciting to see what the writers have in store for Dylan. In life, we grow, adapt, and change based off our experiences and the challenges we face, and I think the same applies to Dylan. She's only 13 and has a long way to go!

Are we going to see big changes in your character?
That's a question for the writers – I hope so!

Is there something you want to tell fans to watch out for this season?
Pranks and maybe more pranks for one of my TV brothers.

What's a typical day like on set?
We all have the best time! I really love the entire cast and crew – they are all so fun to work with! Even though we all work so hard, they make the days on set feel like play time.
Check back next month for another exclusive Q&A with a member of the DiMeo family!
In the meantime, check out more interviews with the crew behind Speechless, including creator and executive producer, Scott Silveri.