Learn What Actor John Ross Bowie of ABC's "Speechless" Has to Say about His Role as Dad Jimmy DiMeo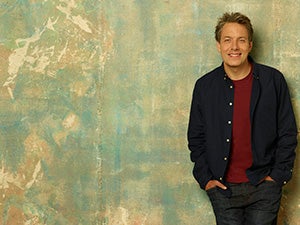 Learn more tidbits about the work and play that goes on behind the scenes of ABC's Speechless from actor John Ross Bowie, who plays dad Jimmy Dimeo, in our second exclusive Q&A from the show's cast and crew. Watch Speechless Wednesdays at 8:30|7:30c.
What are you most excited about for Season 2?
Just getting to know these characters a bit more – we're getting to see more of Jimmy at work, J.J. is testing the waters for more independence, and that's gonna affect the rest of us.
Have you prepared differently for your character's role this season compared to last season?
I end up doing a lot of research on people with disabilities. Last year was a crash course – nomenclature, communities, obstacles. This year I find myself delving into the specifics – what all these families share, how they're different. It's handy having Micah and his family around as my go-to consultants. They're so candid and funny and warm, it makes asking tough questions easier.
Are we going to see big changes in your character?
Nothing huge – we're still a comedy, so it's not like I'm gonna start dealing drugs this season, or turn into a zombie. The characters get deeper, which makes them realer and funnier.
Is there something you want to tell fans to watch out for this season?
A crazy episode at Jimmy's work, a completely bugnuts Halloween episode, J.J.s college application process, Ray trying not to sabotage his relationship with Taylor, and Maya creating an army of Kenneths.
What's a typical day like on set?
Pleased to report there are no really typical days. But often we get there somewhere in the 6 o'clock hour, rehearse, go into hair and make-up, and shoot for about 12 hours. That sounds hard, and it is, but I love the jokes (both written and spontaneous) and everyone in the cast loves music, so we end up singing a lot. I love hanging out with my co-workers and I often show up a little early, so I can have my coffee and chat with the director. There's a lot of laughter, a little bit of improv (we don't have to do too much, as the scripts are really good).