Elijah's Story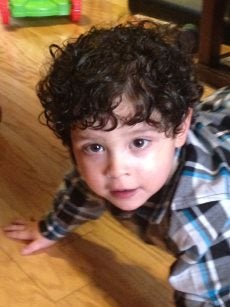 How did you discover that your child had special needs?

Elijah was born with multiple heart defects. He underwent one surgery before he came to my home at 8 weeks old. He had additional surgeries in his young life, and a third heart surgery is scheduled in March. I began to notice when he was around 6 months old that he did not babble, and then did not say words. He was also late to walk, around 16-18 months old.
How did you learn about Easter Seals Early Intervention?
I had donated money from my paycheck to Easter Seals at a previous job. Then, when I had another foster child referred to early intervention, I recognized Easter Seals' name as a provider and chose them.

How do you feel your child is doing now in comparison to when they first started their Early Intervention journey? What are they able to do now that they were not able to do before?
He is doing so much better! He is talking now and interacting so much more!
What kinds of support have been most helpful to you and why? (family, support groups, Early Interventionist,therapists,etc)
Colleen has been great; in fact she really pushed to get him approved for early intervention services. She has helped us get speech and OT, and has been with us through his adoption. If I ask her something and she does not know the answer, she will find out for me.