Case Management
Our Case Management Division coordinates services for individuals of all ages who have eligibility for South Carolina Department of Disabilities and Special Needs (SCDDSN) Case Management Services. Case Management Services through Easterseals South Carolina are designed to ensure that all people with special needs have access to a full array of necessary community services including appropriate medical, social, educational, vocational, and any other needed services. Easterseals South Carolina offers the opportunity to help people with disabilities address life's challenges and achieve individual, personal goals.
Easterseals South Carolina Case Managers adhere to guidelines set by SCDDSN while simultaneously fulfilling the Easterseals national mission of taking on disability together. Easterseals provides exceptional services, education, outreach, and advocacy so that people living with disabilities can live, learn, work and play in our communities. Easterseals has been helping individuals with disabilities and special needs, and their families, live better lives for more than 90 years.
If you or a family member believes they have Intellectual Disability, Autism Spectrum Disorder, a disability resulting from Traumatic Brain Injury or Spinal Cord Injury; please call the toll-free Central Intake and Referral Line to begin the screening process for access to gain access to the Department of Disabilities and Special Needs (SCDDSN) Services. The toll-free number is 1-800-289-7012. Please call Monday through Friday between the hours of 8:30 am and 5:00 pm.
Once you or your family member has been screened into SCDDSN's intake, you will be given a choice of providers to assist you with the eligibility process. If you choose Easterseals South Carolina we will be ready to assist you and your family in reaching your personal goals.
For information about eligibility please visit http://www.ddsn.sc.gov/apply/Pages/default.aspx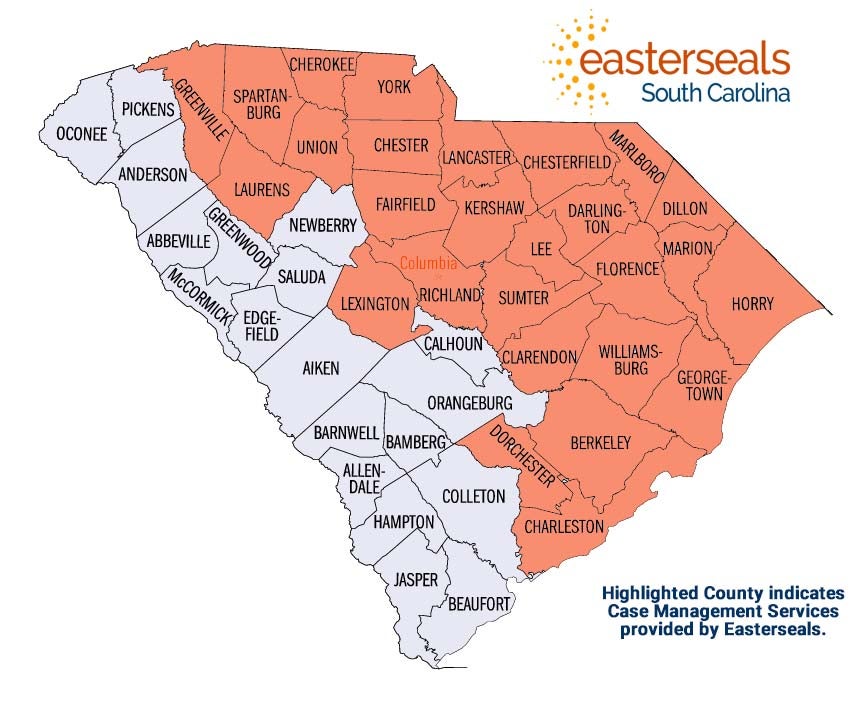 Job Descriptions
Intake Coordinator Job Description download here
Case Manager Job Description download here

Job Openings
We are not currently hiring for this position.