Portfolio: Behind the Scenes of Our 2015 PSA on Hiring Veterans
For our PSA, we filmed into the night and in the desert. Here's a portfolio of photography from the long hours of production on our 2015 PSA about hiring veterans. In these behind-the-scenes images, we hope you see the camraderie among the veteran cast and crew, which reflects the solidarity and teamwork they all practiced while in service to our country.
Behind the Scenes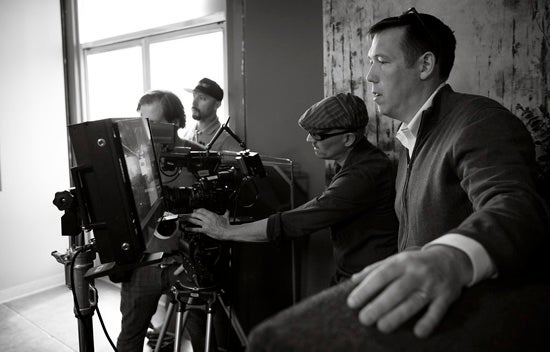 PSA Director Jim Fabio and an all-veteran crew collaborate on production for our latest PSA "What to Wear." Jim was selected out of more than 2,000 candidates to direct the PSA that uses light humor to showcases the various qualities of veterans in the workplace.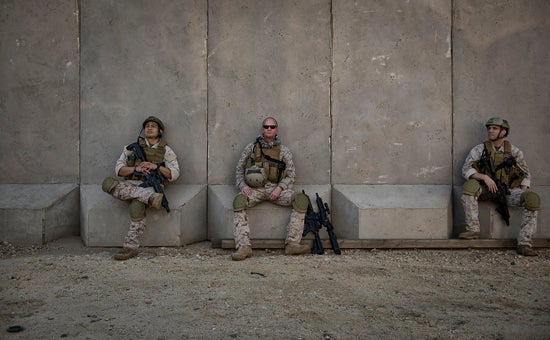 Actors, who also happen to be veterans, take a break during filiming of our latest PSA "What to Wear." The all-veteran cast and crew were recruited through our partners Veterans in Film and Television (VFT), an organization made up of more than 1,500 veterans in all aspects of the entertainment industry.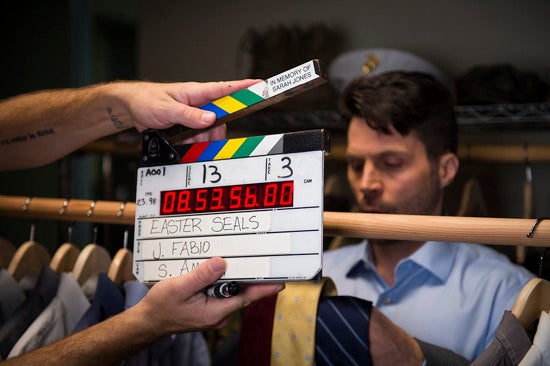 Actor and veteran Brice Williams prepares for a scene in our latest PSA "What to Wear." Brice is an Air Force veteran who served for about six years, but now he has taken his talents to Hollywood.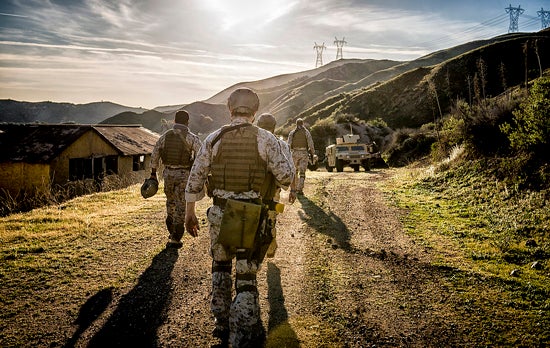 Here is a a scene of actor-veterans playing soldiers walking into the sunset during production.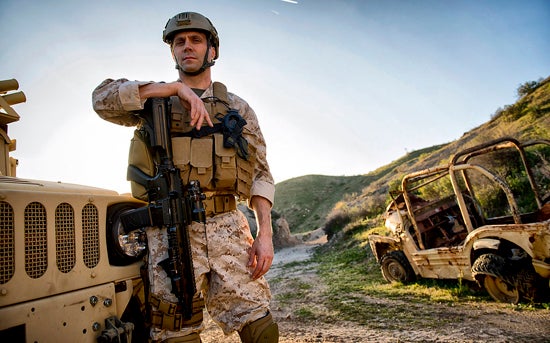 Actor and veteran Brice Williams is suited and ready for his shoot. Although he served for six years in the Air Force as an engineer, Brice has never been in combat so his fellow castmates taught him how to hold a gun behind the scenes, a nice reflection of the camraderie on set.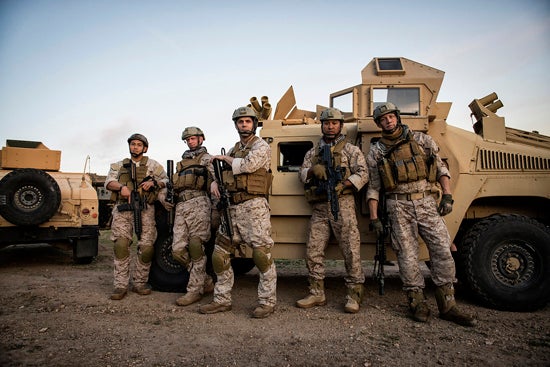 The cast of our latest PSA "What to Wear," made up entirely of real-life veterans from VFT, stands and waits patiently for the next scene.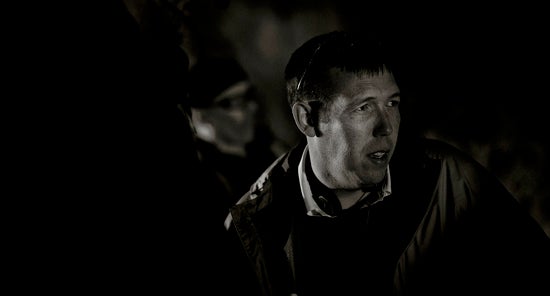 PSA Director Jim Fabio works into the night on his latest project.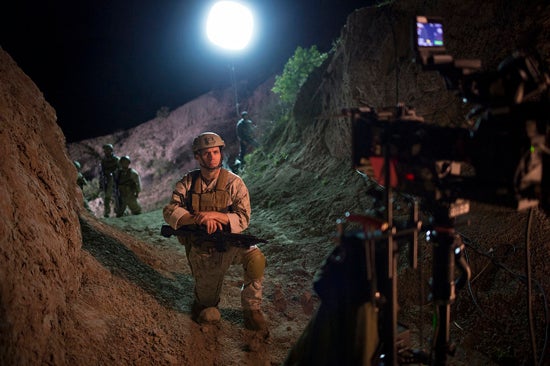 Brice Williams takes direction during production for our latest PSA "What to Wear."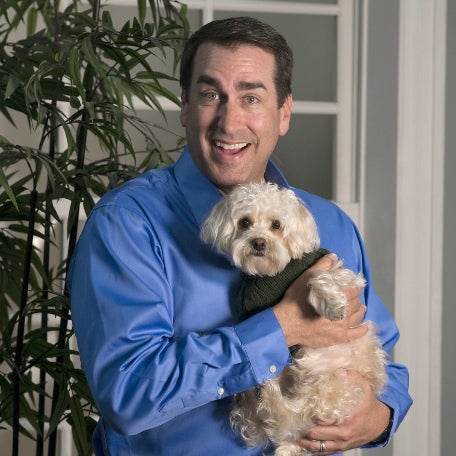 Hollywood actor Rob Riggle was a very good sport, letting us include this somewhat goofy photo of his characters softer side in the PSA. Discover some interesting facts about Rob Riggle you may have never known, right here!