The SCSEP Participant Experience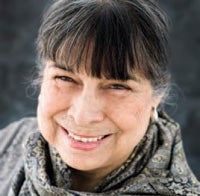 Case-Management
Once enrolled in SCSEP, you will participate in training to improve your employability. You will work in partnership with Easterseals staff to identify your current and long-term needs, any obstacles to employment that must be addressed, and develop specific employment-related goals and steps towards achieving those goals. Easterseals staff know the community well and will be able to help you know where to go to find housing, medical care, assistive devices (vision, hearing, mobility), financial management resources, benefits counseling, transportation, food, and more.
Employment Training
After identifying training needs, you will complete hands-on training at a local non-profit or government agency for about 20 hours a week. You will be paid minimum wage for the hours your complete in training. While assigned temporarily to one of these local organizations, you will gain current work experience, develop new skills, and have an opportunity to show what you can do -- in addition to helping your community.
Based on your identified needs and interests, you will also be able to participate in other training opportunities such as computer classes, ESL classes, GED courses, resume workshops, and other activities that will prepare you for employment. If there are other types of classes or training that you would like to participate in, the staff can find the training you need through Easterseals partnerships with community colleges and other local training providers.
American Job Centers
American Job Centers are a network of career centers across the U.S. that are open to everyone. Easterseals works closely with the American Job Centers in our service areas to ensure that our SCSEP participants are able to take advantage of all of the great services the American Job Centers offer. As a participant in Easterseals SCSEP, you will be introduced to your local American Job Center and be oriented to the core services that you can use including (but not limited to) public computers, fax machines, copy services, basic computer courses, job clubs, basic career assessments, and screening for eligibility in other job training programs.
Participant Advisory Council
All participants are invited to participate in their local Easterseals SCSEP Participant Advisory Council (PAC). The mission of PAC is to improve and expand the services provided through the Easterseals Senior Community Service Employment Program, including enhancing employment opportunities for senior citizens, through a forum of open exchange of ideas, leadership, guidance, education and feedback from council members to SCSEP project administrators
Job Search
As a participant in Easterseals SCSEP, you will have the opportunity to join a Job Club. A Job Club is a meeting of job seekers to learn about job searching, exchange job leads, and to discuss your challenges in the job search process. Many Easterseals Job Clubs teach resume writing skills, interviewing, online job searching, and much more! Participating in a Job Club is your chance to meet other job seekers, share experiences, and get the skills and motivation to find a great job.
Easterseals staff will be there with you to help guide you in your job search process. Your assigned job developer will help you find job openings, apply for the right jobs, and to make sure your skills are up to date. They can also help you figure out exactly what type of job will best suit your skills, needs, and interests.
On-the-Job Employment (OJE)
Once you have developed your skills, you may be a candidate to participate in On-the-Job Employment or OJE. If you are assigned to an OJE, you will be training at a company that has agreed to hire you after a certain period of time. This is a great way to bridge your training on SCSEP to a permanent job.
Contact Easterseals to find out more about Senior Community Service Programs in your area.