Information for Employers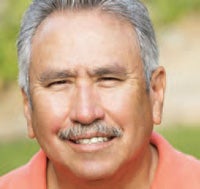 Easterseals SCSEP offers a free recruiting and placement service to employers. SCSEP job seekers have trained to develop the skills needed for their desired professions, and have been assessed so that Easterseals staff can identify applicants with the right experience, career interests, and personality to meet staffing needs.
It can be difficult to find employees committed to the long-term success of your organization. So, how can you find the caliber of employee you are looking for? By expanding your search to include a previously under-utilized pool of talent; individuals age 55 and older.
Hiring older workers makes good business sense. Not only do older workers have lower absenteeism and stay on the job longer than younger employees, they are more engaged in their work, are reliable, loyal, and have a strong work ethic. Additionally, there is less cost associated for those employees with outside sources of health care benefits. The only thing they don't have is the opportunity. And that is where Easterseals Senior Community Service Employment Program (SCSEP) comes in.
Please contact us to partner with and learn first-hand how Easterseals can provide employer-focused solutions.
Message from Easterseals National Director, SCSEP

Dear Business Partner,

Older workers are becoming an increasingly important segment of today's workforce. Experienced, motivated, and dependable, these individuals have a uniquely strong work ethic that many of the nation's leading corporations are now recognizing to be important contributors to their success.

Easterseals' Senior Community Service Employment Program (SCSEP) works with older job seekers and local businesses to bridge the gap between this valuable pool of potential employees and the available job opportunities in the local community. By providing hands-on job training to individuals age 55 and over, Easterseals SCSEP turns older job seekers into skilled workers capable of adding value to any workplace environment.

We would like to extend the opportunity for you to partner with us and reap the rewards of hiring an experienced and trained worker to meet your business needs. If you would like to learn more about Easterseals SCSEP, please feel free to contact me.

Best regards,

Carol A. Salter
National Director, SCSEP
Easterseals, Inc.
On-The-Job Employment (OJE)
Are you looking for a reliable and resourceful person to fill an important role in your business, but don't want to spend thousands of dollars on training?
Then look no further. Easterseals SCSEP OJE program will pay the cost of up to four weeks of on-the-job training for the employee you select from our pool of dedicated and experienced candidates. These individuals, age 55 and over, have already had training for clerical skills, customer service, computer skills, and more; they simply need additional on-site training to shape their skills to suit your company's needs.
Once you select the employee you would like to work with, Easterseals will negotiate a training contract to fund on-the-job training so you can teach your new employee everything they need to know to help your business thrive at no cost to you.
As we all know, the best employees are those who not only have the skills to make it in the workforce, but those who know how to apply their skills to succeed in a specific organization. And what better way to ensure that your new employee knows the ins and outs of your business than to train them yourself?
Easterseals OJE is the answer you've been looking for to fulfill your employment needs. Don't miss out on this unique opportunity!
Contact Easterseals to find out more about Senior Community Service Programs in your area.