Events
Join us for Easterseals New Jersey Night Thursday 6/29!
Tickets are $10 with proceeds benefiting our mission!


Contact Michelle Rocco to purchase tickets at MRocco@nj.easterseals.com | 732/955-8376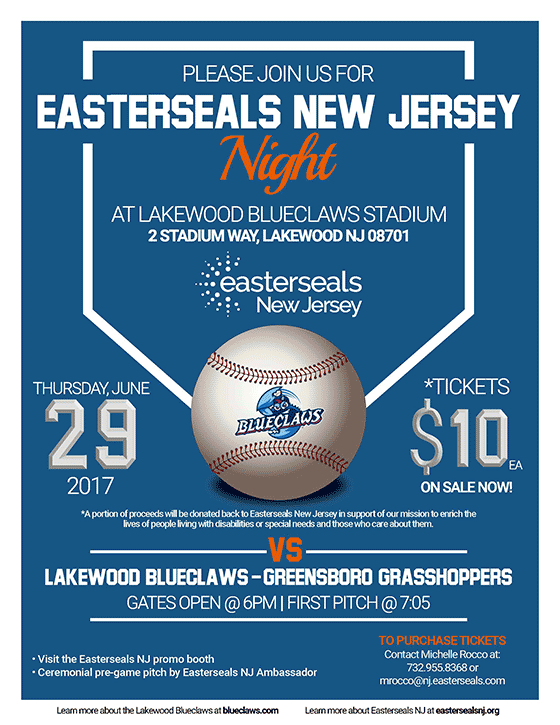 ---
Recent Happenings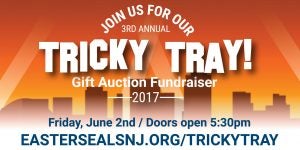 This was the third year of the event and the team beat previous records by raising over $20,000

this was our best Tricky Tray to date!
Thank you to all of our superstars who supported Easterseals NJ's 8th Annual Walk With Me & 5K Run on April 8th! Over 1,000 people came out to MetLife Stadium to walk, run, jog or stroll for individuals with disabilities and special needs. On behalf of our program participants, staff, and supporters, THANK YOU for enriching the lives of others!

We hope you enjoyed being back on the field with all of our valued sponsors, vendors and entertainers for that special VIP experience! We would love to hear your feedback. Please take a moment to complete this brief survey, we appreciate your thoughts!

Over $100,000 has been raised thus far thanks to you and your fundraising efforts - WOW! We are still accepting donations, so be sure to share your experience with family and friends. You can even earn our special prizes based on fundraising totals as of this Sunday, April 16th!

Congratulations to all of our 5K runners who completed the race and to those who placed in their age groups. Final results can be found here. Medals will be mailed this week to any winner who did not collect theirs on event day.

Did you capture great photo/video memories? Please share them with us! Email our Marketing Department at bbrooks@nj.easterseals.com. When posting on social media, be sure to include #walkwithmenj!

Stay tuned for a full event recap with photos and more coming soon. In the meantime, check out some great photos published here on NorthJersey.com!

Thank you for joining us and for taking a step towards helping individuals living with disabilities and special needs here in your local community. You are a SUPERSTAR!
A.C. Moore Campaign
Thank you to all A.C. Moore stores and supporters who took part in this year's "Crafting a Better World" campaign to support Easterseals. We appreciate your dedication to people with disabilities and special needs!
View photos from our THRIVE Art Exhibit held November 10th.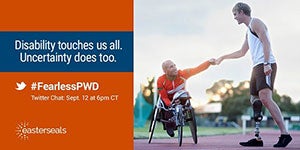 Everyone has fears. As a person with a disability or as a parent caring for a child with disabilities, how do you overcome them? This twitter chat will be about finding motivation, confidence and resources to achieve life goals. We'll talk about overcoming barriers - be it accessibility, stigma, or personal fears. Let's take a risk together! Stop by and share experiences on successes (and failures) while working towards a dream job, traveling, or gaining (and accepting) independence or interdependence.
Mark the Date: September 12, 6 p.m. CST / 7 p.m. EST
Hashtag: #FearlessPWD
Hosts: Easterseals (@easter_seals) & Easterseals Thrive (@ability2thrive)

MENTAL HEALTH MATTERS is an award winning radio program that airs on Hunterdon Chamber Internet Radio and is hosted by Larry Cartwright and Dave Disney.

On the September 12th episode, Martha Wolfe and Lorraine Burton of Easterseals New Jersey have been invited as guests on the program to lend their expertise on the following topics:

1. What are the challenges that come with having a mental illness and why is it classified as a disability?
2. Can you describe what success looks like for a person receiving services to help them manage their mental health?

We encourage you to tune in to this free radio program as we shed some light on some of the modern day topics surrounding mental health.

Listen Live

Show website
Lessons Learned: EHR Selection, Re-Selection, Implementation and Utilization

What is the best way to select an EHR and how do we get the most out of it after we buy it? It's time to upgrade….. now what? Easterseals New Jersey Solutions' COO Shelley Samuels and AVP Denise Majka will provide an interactive training on Lessons Learned related EHR selection, implementation and utilization based on their experience with multiple implementations and years of experience in a fee for service environment. Presented by: Easterseals New Jersey Solutions' provides cost-effective administrative solutions, including Electronic Health Records (EHR) for other not-for-profit organizations in order to enhance their ability to be effective and efficient in providing services to their consumers. Our solutions also support billing needs and the ability to measure necessary outcomes. With 15 years of experience billing Medicaid electronically, our EHR expertise is top-notch and includes useful value-added services such as system administration, convenient end-user (NON IT) help-desk support (7 days a week and evenings), report building, end-user training, document imaging through FileSave www.filesaveimaging.com and potential billing services.
Location: New Jersey Assn-Mental Health 3575 | Quakerbridge Road | Hamilton Township, NJ 08619
Date & Time: Monday, September 12, 2016 from 10:00 AM - 12:00 PM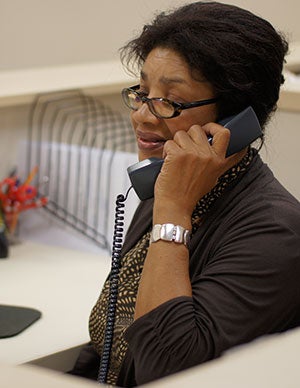 September 21st
140 Martin Luther King Drive
Jersey City, NJ 07305
10:00AM - 2:00PM
In honor of National Employ an Older Worker Week, Easterseals New Jersey's Senior Community Services Employment Program (SCSEP) will be hosting a job fair for older workers seeking employment
Contact Vera Holmes for more information (201) 200 -1340 (Office) OR (732) 567 0153 (Cell)
Easterseals New Jersey's Inclusive Health Coalition (IHC) Informational Meeting
September 29, 3-4:30Pm - Asbury Park NJ
About the IHC:
Easterseals New Jersey's Inclusive Health Coalition (IHC) is part of a national network of IHC's organized by the National Center on Health, Physical Activity and Disability
www.nchpad.org

The purpose of the Inclusive Health Coalition is to:
-Promote existing assets in the community for health promotion
-Remove barriers to access for people with disabilities
-Start a conversation on how community based programs, information, services, etc., can serve the entire community—including individuals with disabilities and special needs.

Yochai Eisenberg, Research Specialist, Center on Health Promotion Research for Persons with Disabilities University of Illinois at Chicago, for The National Center on Health, Physical Activity and Disability (NCHPAD), will be attending our meeting to talk about the IHC and invite members of the Asbury Park community to participate.

Please let us know if you will attend by opening this link https://www.surveymonkey.com/r/RRSDB8P

Please feel free to contact Laura O'Reilly, RN with any questions at 908-492-4702 or
Open Houses in Honor of "NJ Manufacturing Day"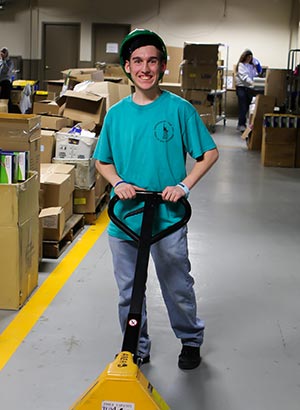 Wednesday, October 5, 2016 @ 10am-2pm
Raritan Valley Work Center: 9 Terminal Rd, New Brunswick NJ

Thursday, October 6, 2016 @ 10am-2pm
Millville Employment Site: 120 Bogden Blvd. Millville NJ

Celebrate NJ Manufacturing Day! Tour our facilities and see first-hand the employment opportunities provided for individuals living with disabilities or special needs. For additional information or to RSVP, call:
New Brunswick: 732-828-8080
Millville: 856-327-6454
NJ Disability Pride Parade and Celebration 2016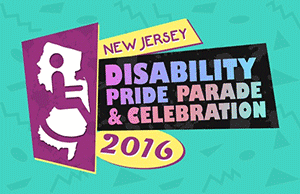 Join Easterseals New Jersey at The New Jersey Disability Pride Parade & Celebration! This parade is a grass-roots effort organized and hosted by ACI with the support of the statewide disability community. We are expecting hundreds of people and organizations representing a wide variety of disabilities to march and roll from the State House to the post-parade celebration on East Lafayette Street.
For more information, please visit njdisabilitypride.com.
Day: Friday, October 7, 2016
Time: 9:00am 4:00pm
Location: NJ State House125 W State St. Trenton, NJ, 08608United States
Register at: http://www.adacil.org/upcoming-events/njdp
Disability Awareness Celebration: Embracing Unlimited PossAbilities

Location: MILITARY PARK, 51 Park Place, Newark, NJ 07102
Date: October 18, 2016
Time: 10:00AM – 7:00PM

Easterseals New Jersey and Prudential invite you to a disability awareness celebration titled: Embracing Unlimited PossAbilities.

Visit the first ever Disability Rights Museum on Wheels and learn about the struggle through history for civil rights for people with disabilities. The Museum curators will even be on hand to provide a free guided tour. The Museum will be open to the public from 10am – 7pm only on that day, before it leaves for another destination.

Easterseals New Jersey will be there to share with you how we are supporting people with disabilities throughout the state.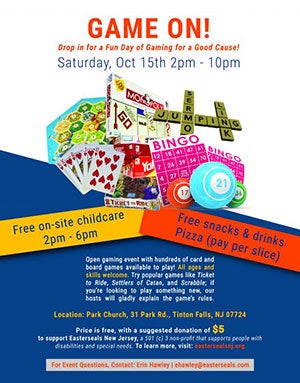 Drop in for a fun day of gaming for a good cause!
Bring family, friends, kids, all ages welcome!
Saturday, October 15, 2016 @ 2pm
Park Church: 31 Park Rd, Tinton Falls NJ
Free snacks & drinks
Pizza available, pay per slice
Suggested Donation: $5 upon entry
All proceeds will support Easterseals NJ's programs and services.
For Event Questions, Contact: Erin Hawley | ehawley@easterseals.com
46th Annual RVW Awards Dinner and Dance

Thursday, October 20, 2016 @ 6-10pm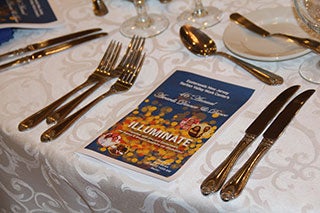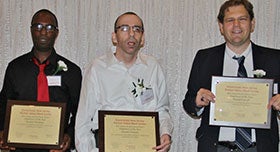 The Raritan Valley Work Center held its 46th annual "Awards Dinner & Dance" event at the Pines Manor in Edison, NJ on October 20th, hosted by Bert Baron of WCTC 1450 AM Radio. Easterseals New Jersey's Raritan Valley Work Center employees nearly 200 program participants with disabilities, training them for jobs within their communities. This event doubles as a fundraiser and awards ceremony to honor vital partners and remarkable employees. There were drinks, music, and (of course) dancing. The event was well attended, attracting over 175 people and also included a raffle and silent auction.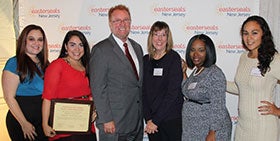 Honorees are as follows:
Continuous Commitment Award: The Asmar Family
Customer of the Year: Interlink Products Int'l Inc.
Employer of the Year: Walmart – North Brunswick
Employees of the Year: Joseph Clements – Ronald Carroll – Saamin Hardman – Kimberly Paitakis
Staff Member of the Year: Lenora Miko
These outstanding individuals all contribute to the continued success of the work center as it helps program participants reach their employment goals. Easterseals New Jersey is a non-profit organization which provides services for people with disabilities and special needs to live, learn, work, and play in their communities. Focusing on ability over disability, the organization brings equality, dignity, and independence to those they serve.
---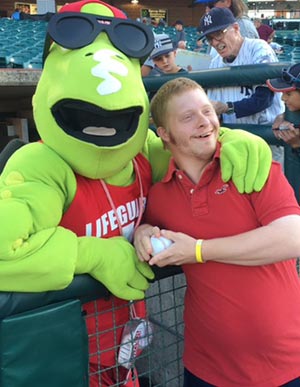 Thank you to all who came out for "Easterseals NJ Night at the Ball Game" on August 4th! It was the perfect night for some baseball, A BBQ picnic with corporate partners, and fun with staff, families and friends. Congratulations to our program participant, Ben who threw out the first pitch!
Walk With Me 2016 - a SUPER Success!

Thank you again to all of the SUPERHEROES who supported our 7thAnnual Walk With Me & 5K Run Fundraiser! Over 1,000 superheroes came out to Walk With Me and helped to raise over $160,000 for our organization in support of people with disabilities and special needs.
Check out all the great photos from the event in the official event photo album here: https://goo.gl/WrtqnK
And don't miss the awesome video recap:


** Tricky Tray 2016 SOLD OUT **

We are proud to announce that the total amount raised from this year's 2nd Annual Tricky Tray event on 2/26 was a whopping $16,180!

Proceeds support Easterseals New Jersey's programs and the nearly 9,000 individuals who are provided with opportunities to live, learn, work and play in their communities. Without fundraising, we would not be able to enrich the lives of these individuals or those who care about them. For that, we thank everyone who made a contribution to this special event.
Congratulations and thank you to the event committee, volunteers, staff, donors, and attendees who made this a successful fundraiser!

>>> Check out our photo album highlighting the fantastic event: https://goo.gl/rxmNfO

Easterseals NJ Celebrated National Disability Employment Awareness Month at 45th Annual Awards Dinner & Dance (PHOTOS)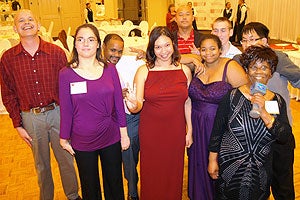 On October 22nd, Easterseals NJ's Raritan Valley Workshop (RVW), which employs hundreds of individuals with various disabilities, celebrated Disability Employment Awareness Month (NDEAM) by honoring its program participants and business partnerships at its 45th Annual Awards Dinner and Dance. This year's event was hosted by New Brunswick City Mayor Jim Cahill along with Magic 98.3 Host Chris McChoy and took place from 6 to 11 p.m. at the Pines Manor in Edison and guests enjoyed an evening of dinner and dancing, a gift auction, a 50/50 raffle, awards presentations, and more.
Check out the pictures from the 45th RVW Dinner Dance!
PHOTO ALBUM HERE

The month of October was designated "National Disability Employment Awareness Month " by Congress in 1988. Since then, October has evolved as the kick-off month for year-round programs designed to recognize social and cultural contributions made by people with disabilities, and to increase awareness of the changes still needed to create equal opportunities and community inclusion, organizers said.
"Employment opportunities empower people with disabilities to achieve greater independence and the chance to fully participate in and contribute to society," says Brian Fitzgerald, CEO and president of Easterseals New Jersey. "It provides the ability to say 'Yes I can!' We believe everyone has something valuable to contribute to their community."

Honored this year with a Samuel I Landis Humanitarian Award was Mitchell "Micky" Landis for his many years of support of Easterseals New Jersey's programs and for meeting the standards of benevolence and compassion demonstrated by Samuel I. Landis toward the participants at Easterseals New Jersey Raritan Valley Workshop. Alex Nieves & Phil Ryan of Wegman's of Woodbridge were honored with the Employer of the Year, Jean Philippe was honored as Customer of the Year and four Easterseals program participants received Employee of the Year Awards in recognition of outstanding performance and personal commitment to excellence in competitive employment.
Be sure to check out the full album for more great photos of this special event!

PS: You can show your support by learning about the Packaging & Fulfillment services Easterseals provides which in turn helps people with disabilities fulfill their employment goals. Find out how we can "Put it All Together" for your business!
Updated 4/20/17