Assistive Technology grant helps individuals with disabilities keep jobs and transition into higher education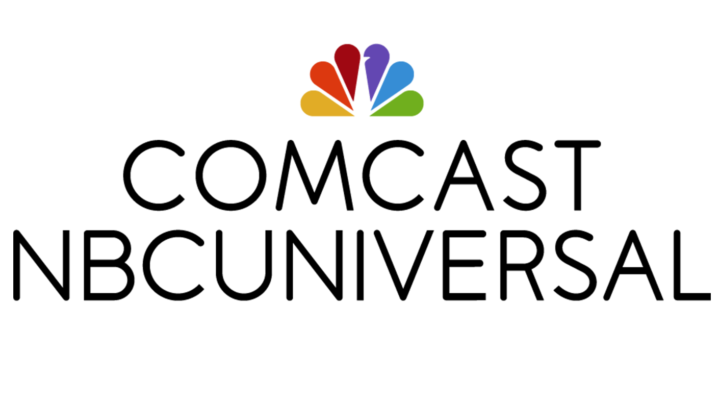 Massachusetts residents were very fortunate not to have felt the wrath of Hurricane Harvey, but many are experiencing a different type of wrath here in the Baystate. Federal Funds have been abruptly pulled from Massachusetts state funding to provide disaster relief in Texas from last year's hurricane destruction. This immediately created a significant funding void for individuals with disabilities that rely on assistive technology devices and services at work and/or school. In early March, due to federal budget cuts, the funding was pulled for this vital service leaving 300 individuals who were in the middle of receiving services with no options!
In the current job market for people with disabilities, whom already have high unemployment rates, this is devastating news! Eliminating access to assistive technology that can help these individuals to find or keep employment, will only add to the number of individuals who must rely on social security income due to inability to work.
Fortunately, Comcast NBCUniversal stepped up when it mattered most by providing a grant aimed at using Assistive Technology for continued success in workplace and education settings. This grant is critically supplementing funding for these services for Easter Seals Massachusetts Assistive Technology Program. Easter Seals Massachusetts is a pioneer and leader in Assistive Technology, in which many residents in Massachusetts with disabilities turn to Easter Seals and the AT program for their livelihood. Specifically, the AT program provides assistive technology evaluations, equipment, or training so that individuals with disabilities can be successful in school or at work. In our AT program last year, we acquired 1,500 AT items for more than 500 individuals with disabilities who were either preparing to go to work or needed the assistance to maintain their employment.
Affordable Internet by Comcast- Comcast is also serving the community by helping get back online! Find out more about this very special pricing for the Easter Seals community.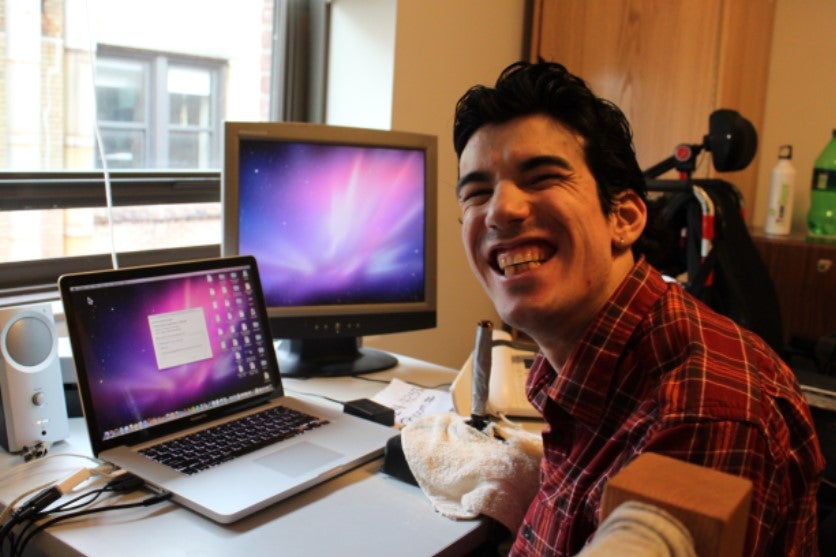 Comcast Grant to Enable Success for Students Transitioning to College
We at Easter Seals MA are best known for our expertise and breadth of services in Assistive Technology. Our 20 AT specialists use a wide range of tools to create solutions that enable people with all types of disabilities to be more independent at home, school, work and to achieve their goals.
One of the largest populations we are addressing with the Comcast funds is individuals with disabilities graduating high school at the "typical" age of 18 and entering into post-secondary institutions. Unfortunately for many individuals with disabilities, if they choose to graduate at the typical age of 18 and pursue higher education, they will lose entitlements guaranteed to them under Special Education laws. In other words, if an individual decides to graduate high school with their peers they are considered an adult by the state and forfeit guaranteed funding that is afforded to them unless they continue to identify as a child until the age of 22. Identifying as a child until the age of 22 ultimately means these individuals with disabilities have to forego higher education opportunities and experiences.
For this grant, AT helps many youth transition to a college environment, which is very challenging because so many entitlements previously received in HS are gone. The level of required services a college must provide are much lower and the youth must advocate to receive these services. These services are sparse and not based purely on need. The use of assistive technology becomes an important tool to help enable self-advocacy, self-determination, and academic success. For example, a student with a learning disability enters college and has all of the AT needed to compensate for difficulties accessing printed text, difficulties with notetaking, difficulties with organizing their day, and difficulties navigating the physical campus (reading issues). Armed with these tools, a student is in a much stronger position to then advocate for other accommodations such as longer testing times, quiet environment, or tutoring at the Disabilities Services Office because they understand what they need to be successful.
Previously, higher education was simply not considered an option for someone with a significant physical or intellectual disability, but today, augmented devices are ensuring that people have greater independence and communication tools so that this population has equal opportunities to learn by being integrated into the higher education space. Being able to participate in a college setting is an incredible advancement in inclusivity and full integration, all of which are top priorities in the disability movement and quality of life for individuals living with a disability.
Easter Seals AT specialists train other professionals such as teachers and therapists as well as parents and family members. Our specialists are recognized locally and nationally for their deep expertise and experience. Easter Seals Massachusetts is one of the largest and most comprehensive providers of assistive technology services.
For more information on these services contact LTonevski@eastersealsma.org or call 508-751-6431
History of Easter Seals' Partnership with Comcast NBCUniversal
Easter Seals has enjoyed the support of Comcast NBCUniversal since 2013 when the Comcast Foundation established The Comcast NBCUniversal Assistive Technology Fund at Easter Seals. Since that time, the Foundation has provided $870,000 in financial support to expand successful models of assistive technology at nearly 20 affiliate locations in Comcast Cable markets, as well as at headquarters, to help children and adults with disabilities reach for and realize their potential. Plus, Comcast NBCUniversal has provided $12 million dollars in airtime over the years to heighten awareness of Easter seals among its viewers with PSAs focused on key initiatives including Make the First Five Count, Walk With Me, and veterans services.
2017 Grantees across the Country
Easterseals Crossroads
Easterseals Colorado
Easterseals Serving DC/MD/VA
Easter Seals Massachusetts
Easterseals Washington
Easterseals DuPage and the Fox Valley
Easterseals National Office (ASQ online screening support)