Assistive Technology Tuesdays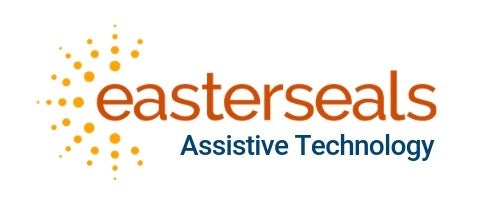 We launched a social media campaign called #AssistiveTechTuesdays to make sure the public has access to the best-kept secrets in the growing world of AT. Whether we share an inspiring blog post, sales on devices, or funding updates-this info is sure to help people with disabilities become independent and accomplish their individual goals.

Easterseals Massachusetts has been educating, teaching, and innovating in the field of "AT" (Assistive Technology) for 30 years. Our clinicians are truly experts in the field. Nowadays, assistive technology devices are readily available and exist at so many different levels; low-tech and high-tech. From our many years of experience, we've found that the general public and our clients often feel overwhelmed or simply have trouble using their devices whether at home, school, or work. Don't worry! We've got YOU covered.
---
Everyday Devices
Amazon Alexa
Check out this article on how to expand the functionality of your smart home using Alexa's Echo Buttons: http://ow.ly/zxwA50jWKgw
If you have an Amazon Echo, Echo Dot, or some other Alexa-enabled device, you can control Fios, Frontier, Optic Hub, Tivo, and Dish systems using nothing but your voice. You just need to link your Alexa device to the cable box: http://ow.ly/lX5W50jWKhZ

Xbox Adaptive Controller

Check out Microsoft's new holiday ad for the Xbox Adaptive Controller featuring Owen, a nine and a half-year-old boy with Escobar Syndrome and a passion for gaming. This device is now available at retail stores!; http://ow.ly/1MyX50jWKlN
---

Adaptive Equipment
DIY Doorknob Adapter
Eric Oddleifson, our VP of Assistive Technology & Community Support Services put in this DIY doorknob adapter for a client using foam tubing and zip ties. It was a success and can be very useful for individuals with arthritic joints: http://ow.ly/lMRZ50jUSb8
Wheelchair Accessible Scales and Pressure Mapping Systems
MassMATCH hosted several open houses at the Assistive Technology Regional Centers in Worcester, Boston and Pittsfield to showcase their new scales and pressure mapping systems for wheelchair users. As leaders in the field of AT, we are excited to be able to offer these important devices for use by those who need them. Learn more here: http://ow.ly/wYST50jWJIJ
---

Stories & Interviews
Leah Smith - "Far From the Tree"
Check out this interview with Leah Smith, star of the documentary "Far From the Tree." Leah and her husband both have different forms of dwarfism and have two average-height children. In this interview she discusses her journey to becoming a parent, and the assistive technology she and her husband use in their day to day lives with two young children. http://ow.ly/HDjo50jYB6J
---
Financial Resources
AT Loan Program
The Massachusetts Assistive Technology Loan Program is here! In conjunction with the Mass Rehabilitation Commission, we recently received an award to administer a NEW Micro Loan Program! Low interest loans between $500-$2000! We are so excited to share this news with our community! Learn more here: http://ow.ly/fWok50k8CQj

Do you know about Assistive Technology loan program?? The Massachusetts Assistive Technology Loan (MA AT Loan) Program offers Massachusetts residents with disabilities, veterans and their families access to low-interest cash loans for the purchase of assistive technology, devices and services that will increase their independence and improve their quality of life. The MA AT Loan Program has many options that can help — even for people who don't think they would qualify for a loan. Click here to learn more!

Timothy V, left a recent review with our AT department describing how significant this loan program has been for him as a visually impaired person. Read the full review here: http://ow.ly/k21l50kdaAd



iCanConnect Program
Do you know about the iCanConnect program? Another Assistive Technology funding source for clients with vision and hearing loss, and they provide smartphones if eligible! The national program is serviced by Perkins in MA. As leaders in Assistive Technology, we are always looking to make the public aware of the different resources they can access. http://www.icanconnect.org/