Assistive Technology Tuesdays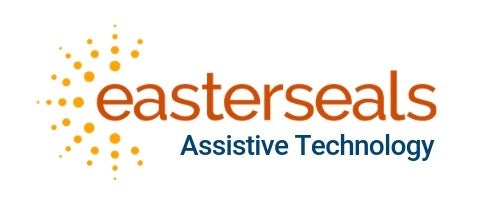 We launched a social media campaign called #AssistiveTechTuesdays to make sure the public has access to the best-kept secrets in the growing world of AT. Whether we share an inspiring blog post, sales on devices, or funding updates-this info is sure to help people with disabilities become independent and accomplish their individual goals.

Easterseals Massachusetts has been educating, teaching, and innovating in the field of Assistive Technology (AT) for 30 years. Our clinicians are truly experts in the field. Nowadays, AT devices are readily available and exist at so many different levels, both low-tech and high-tech. From our many years of experience, we've found that the general public and our clients often feel overwhelmed or simply have trouble using their devices whether at home, school, or work. Don't worry! We've got you covered!
---
Everyday Devices
Amazon Alexa
Check out this article on how to expand the functionality of your smart home using Alexa's Echo Buttons: http://ow.ly/zxwA50jWKgw
If you have an Amazon Echo, Echo Dot, or some other Alexa-enabled device, you can control Fios, Frontier, Optic Hub, Tivo, and Dish systems using nothing but your voice. You just need to link your Alexa device to the cable box: http://ow.ly/lX5W50jWKhZ

Xbox Adaptive Controller

Check out Microsoft's new holiday ad for the Xbox Adaptive Controller featuring Owen, a nine and a half-year-old boy with Escobar Syndrome and a passion for gaming. This device is now available at retail stores!; http://ow.ly/1MyX50jWKlN
Modular Hose

We all love ModularHose, the innovative device "most commonly used in assistive technology applications to hold or position a switch, tablet, or light weight communication device." Now this awesome company is releasing a hands free drinking system as well as a phone/small device mount using the same technology. Here at Easterseals Massachusetts, we love to see companies continue to push technology further and come up with creative AT solutions that we can share with our community. Check out the new products at http://www.modularhose.com/
Emojis

In 2019, the concept of accessibility has so many different dimensions due to the various ways we communicate with each other. Have you ever thought of what emoji conversations are like for someone with a disability?? Check out this important and intriguing blog article about the Do's and Don'ts of Including Emojis in Texts and Emails for people with disabilities. http://ow.ly/f6uX50khERN
Ikea Smart Blinds

Exciting news in the AT world! Swedish furniture giant IKEA is bringing their innovative smart blinds to the US in April. These remote controlled blinds are perfect for individuals with mobility impairments, and are much cheaper than previous smart blind models at only $150. They will be available in stores and online April 1st! We love to see big companies like Ikea continuing to make tech-related developments in their products that can be very beneficial to people with disabilities. Check out this article for more information: http://ow.ly/qBTg50kiDWy
Smart Glasses

Here in New England there's no shortage of Superbowl stories to get excited about, but we found an inspiring story not being talked about enough. The Superbowl is supposed to be when the country comes together to enjoy sports, pop culture, and music, but it's easy to forget how many people don't get to fully share this experience.

This blog is a fantastic example of how assistive technology is becoming integrated into mainstream culture so that people with disabilities have equal opportunities to live, learn, work, and play. Read the short blog here: http://ow.ly/w2Oh50lnZ7z
Workstation Ergonomics

Do you spend several hours a day sitting in front of a computer? If so, you may benefit from checking out Cornell University's Ergonomic Workstation Advisor. It is a checklist that helps you evaluate the ergonomics of your workstation and make adjustments if needed. Here at Easterseals Massachusetts, we know many people with and without disabilities are seated in front of computers at their jobs for extended periods, and an improper workstation setup can cause unnecessary injury or strain. Check out the resource here to see if you should make any adjustments: http://ow.ly/8OlH50kDcQK
Google Live Transcribe & Sound Amplifier for Android

Google is adding two new features for Android phones to help individuals with hearing loss - Live Transcribe and Sound Amplifier! Live Transcribe takes spoken words and transcribes them into captions. Sound Amplifier filters, augments, and amplifies sounds from the environment with customizable levels. As leading providers of Assistive Technology services, we always get excited when we see new developments like these in the field! Check out this article for more information about the development of these great new apps: http://ow.ly/lwmY50kCXJi
---

Adaptive Equipment
DIY Doorknob Adapter
Eric Oddleifson, our VP of Assistive Technology & Community Support Services put in this DIY doorknob adapter for a client using foam tubing and zip ties. It was a success and can be very useful for individuals with arthritic joints: http://ow.ly/lMRZ50jUSb8
Wheelchair Accessible Scales and Pressure Mapping Systems
MassMATCH hosted several open houses at the Assistive Technology Regional Centers in Worcester, Boston and Pittsfield to showcase their new scales and pressure mapping systems for wheelchair users. As leaders in the field of AT, we are excited to be able to offer these important devices for use by those who need them. Learn more here: http://ow.ly/wYST50jWJIJ
Bear Paw Assistive Eating Aid
Sometimes simplicity is best. The Bear Paw Assistive Eating Aid is a perfect example of that. Check out this article about a simple yet extremely effective AT device; http://ow.ly/2uVW50k35LW
Independent Living Program
Our Independent Living Program helps individuals with moderate and severe disabilities live more independently in their homes. Through a contract with Mass Rehabilitation Commission, we provide assistive technology and training to those who need it. And, don't forget we have new alternative financing programs for people to create more affordable access to #assistivetechnology!! Andrew Pilkington has been using AT at home for years to be an award-winning filmmaker. He uses various AT at Home to help him write, edit, and produce! Learn more about your options, financing, and the program here: http://ow.ly/Yt5E50knXh3
Adaptive Equipment for Snow and Ice
We all know how brutal the winters can be here in New England. Navigating through snow and ice can be a difficult task for individuals with and without disabilities. Here at Easterseals MA, we are always looking for resources to share with our community that can make their everyday lives easier. Check out this article highlighting some unique and innovative assistive technology devices that can be useful during the winter months: http://ow.ly/EzZI50kD2uN
---

Augmentative & Alternative Communication (AAC)
Proloquo2Go
The popular augmentative communication app Proloquo2Go recently released version 6. It has several useful new features. As experts in assistive technology, we are eager to share the latest updates in augmentative communication technology. Check out the new version here: http://ow.ly/QcCk50jYB9z
Social Pages in AAC Apps
Need extension files that update "social" pages in various Augmentative and Alternative Communication apps? Check out this resource that expands the availability of vocabulary for AAC users. Here at Easterseals Massachusetts, we are always on the lookout for new assistive technology resources to share with our community. http://www.talcaac.com/pages.html
---

Stories & Interviews
Leah Smith - "Far From the Tree"
Check out this interview with Leah Smith, star of the documentary "Far From the Tree." Leah and her husband both have different forms of dwarfism and have two average-height children. In this interview she discusses her journey to becoming a parent, and the assistive technology she and her husband use in their day to day lives with two young children. http://ow.ly/HDjo50jYB6J
Vox - "Products mocked as 'Lazy' or 'Useless' are often important tools for people with disabilities"
As the local experts in assistive technology for children and adults with disabilities, we get excited when mainstream media outlets give assistive technolgoy a national voice. We wanted to share this informative article demonstrating just how essential assistive technology devices and programs are for people with disabilities. Read the article here: http://ow.ly/3iLG50k7YQh
---
Financial Resources
AT Loan Program
The Massachusetts Assistive Technology Loan Program is here! In conjunction with the Mass Rehabilitation Commission, we recently received an award to administer a NEW Micro Loan Program! Low interest loans between $500-$2000! We are so excited to share this news with our community! Learn more here: http://ow.ly/fWok50k8CQj

Do you know about Assistive Technology loan program?? The Massachusetts Assistive Technology Loan (MA AT Loan) Program offers Massachusetts residents with disabilities, veterans and their families access to low-interest cash loans for the purchase of assistive technology, devices and services that will increase their independence and improve their quality of life. The MA AT Loan Program has many options that can help — even for people who don't think they would qualify for a loan. Click here to learn more!

Timothy V, left a recent review with our AT department describing how significant this loan program has been for him as a visually impaired person. Read the full review here: http://ow.ly/k21l50kdaAd
iCanConnect Program
Do you know about the iCanConnect program? Another Assistive Technology funding source for clients with vision and hearing loss. Each person in the program gets an individual assessment to determine what equipment supports their distance communication goals, then they receive training on the equipment. The Massachusetts program is serviced by Perkins School for the Blind. As leaders in Assistive Technology, we are always looking to make our community aware of the different resources they can access. Visit http://www.icanconnect.org/ for more information, including examples of equipment iCanConnect provides.
---
Educational Resources
Boston Public Library Technology Classes
Did you know the Boston Public Library offers free in-person computer & technology classes? They provide training in a wide range of areas such as computers, tablets, smart phones, Internet, social media, and more! We love seeing these kinds of resources made available to the community to help people become more knowledgeable about the devices they use on a daily basis, including AT devices! Visit https://www.bpl.org/computer-classes/ for more info.