Evening of Empowerment
Easter Seals Massachusetts' Annual Evening of Empowerment Raises $203,651
On April 27th, Easter Seals Massachusetts hosted its 2017 Evening of Empowerment, an annual event dedicated to honoring inspiring individuals who are active in helping change societal attitudes and breaking down barriers for those with disabilities. The event was a huge success and we could not be more honored by the extreme generosity and support of all the attendees who helped raise $203,651 through pledges, sponsorships, ticket sales, and silent and live auctions.
Held at the Sheraton Needham Hotel in Needham, Massachusetts, the event was emceed by former American television journalist Susan Wornick, whose contagious energy was instrumental in helping to raise nearly $25,000 in donations through a live impact auction. These fundraising pledges are essential in continuing various disability services such as: access to equipment within the Assistive Technology Regional Center, enabling young adults to attend the Youth Leadership Network, providing tuition to the Easter Seals MA Accessible Martial Arts Program, and offering youth monitoring services.
Following a yearly tradition, Easter Seals Massachusetts also delivered the following awards during the event to select individuals who are active in making real differences for the disabled community:
Team Hoyt Award: The Team Hoyt Award recognizes those we have had a positive impact on ensuring equal opportunities for people with disabilities. CENTURY 21 Commonwealth of Massachusetts was honored with the 2017 Team Hoyt Award. With over 500 agents throughout the Commonwealth, CENTURY 21 Commonwealth has raised over $60,000 for Easter Seals Massachusetts through raffles, event participation and soliciting sponsorships.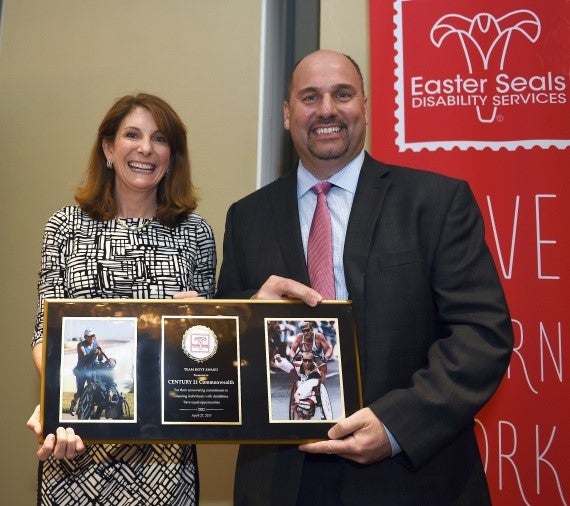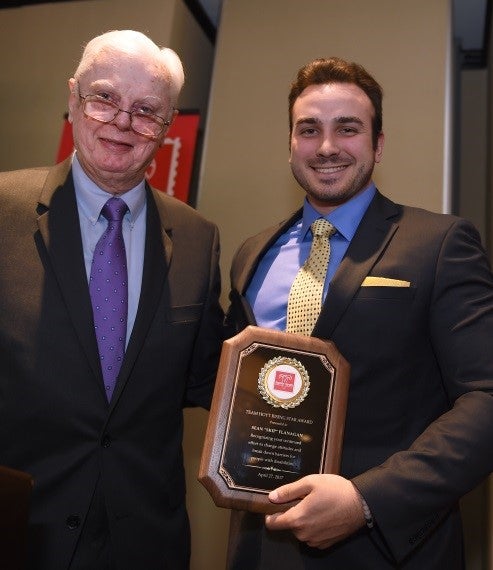 Empowerment Awards: The Empowerment Awards are awarded to individuals or organizations whose work supports our mission to ensure individuals with disabilities have equal opportunities to live, learn, work and play. This year, Easter Seals Massachusetts honored Dr. Cheri Blauwet, M.D., U.S. Olympian and marathoner, and Eli Wolff, U.S. Olympian and Director of the Sport and Development Project at Brown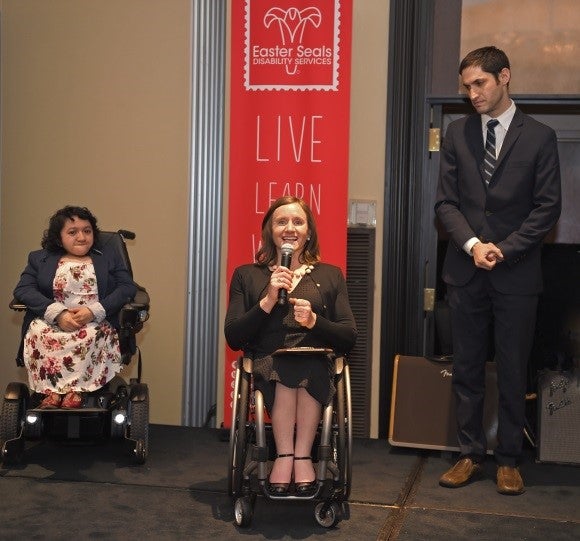 University. Cheri is an American wheelchair racer who has competed at the Olympic and Paralympic level in events ranging from the 100 meters to the marathon. Outside of racing, Cheri is active in promoting the issues of disabilities rights and empowerment for individuals with disabilities in resource-poor regions such as Ethiopia and Angola. Eli was a member of the U.S. Paralympic Soccer Team in the 1996 and 2004 Paralympic Games. In efforts to unite people through sport, Eli has founded his own Foundation, The Power of Sport, which is utilized worldwide to draw attention to the athletic abilities of those within the disabilities community.
We would like to extend a congratulations to our award winners – and a huge thank you to our donors, supporters and everyone who made this night a success!