Introduction
Whether you know someone with a disability or are simply interested in learning more, the following information will help you learn something new about living with a disability, and help overcome misunderstandings and misinformation.
Downloadable Transportation Guide
Planning for transportation independence. Click for full guide. This chart is a starting place to help ensure educators, students and families know their accessible transportation options and can take full advantage of their communities. Transportation education creates a culture that engages students, families, educators, pupil transporters, and public transportation professionals to empower and support student learners.
In the spotlight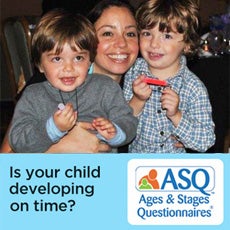 Children develop skills, or "milestones," at their own pace. How is your child or grandchild doing? You only need 10-20 minutes to check with the Ages & Stages Questionnaires® online screening. Your results will help you see if your child's developmental progress is on time and alert you to any concerns that you can talk over with your health care provider.
Easter Seals Expertise
Nationwide, as many as 54 million Americans have a disability. Maybe your neighbor has an injury resulting from a motor vehicle accident, or your coworker has a child with cerebral palsy. Your grandmother may be recovering from a stroke -- or maybe you are one of every five Americans with a disability. Look around you, and you'll find people of all abilities who are vital participants in their communities despite the barriers they may encounter.
The barriers people with disabilities face begin with people's attitudes -- attitudes often rooted in misinformation and misunderstanding. Easter Seals helps create solutions that change lives.
Easter Seals Massachusetts also knows several other resources that can be utilized.
QuickLinks help you find the right Easter Seals service to meet your needs:
Learn how Easter Seals can be the perfect partner to help you meet your client's goals.
Parents concerned about their child's development are sure to find services and support to fit their child's needs at Easter Seals Massachusetts.
We provide services that are cost-effective and meet your students' IEP needs.
Easter Seals intensive rehabilitation therapy helps individuals achieve the highest possible levels of independence and function.