Careers at Easterseals
All current Louisiana job opportunities are listed below. Please follow application instructions for each. You may also find a list of Easterseals positions across the U.S. through our national site by clicking here. If you don't find a position of interest, please visit again -- listings are updated often.
Connect with other employers seeking candidates with disabilities
Easterseals has partnered with GettingHired.com, an online resource that connects people with disabilities to employers in search of qualified jobseekers with disabilities. Visit GettingHired.com to open your door to opportunity!
---
CURRENT OPENINGS
---
Support Coordinator: Alexandria/Pineville, LA
Essential responsibilities include completing home visits as required by funding source, conducting and completing ISRP's according to funder's timelines, planning, scheduling, and coordinating meetings with consumers and providers, responding to consumer changes in needs, submitting appropriate paperwork, researching, accessing, and linking services, meeting with supervisor weekly, and more. If you are ready to help those with disabilities in your community, please click here to see more and submit an application.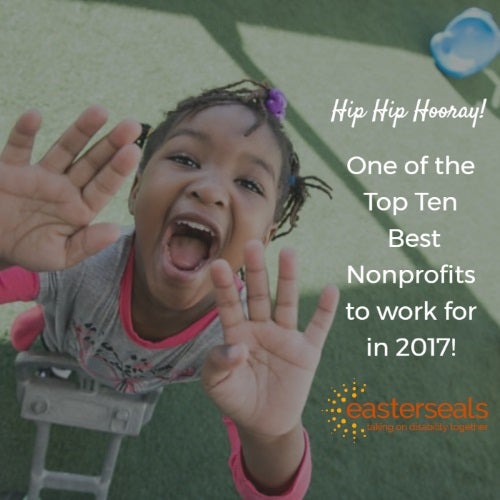 Easterseals was recently named one of the top ten best nonprofits to work for by Forbes Magazine - Click here to learn more!