Drivers Rehabilitation
Driving Evaluations & Driver Rehabilitation
for Individuals with Disabilities and Seniors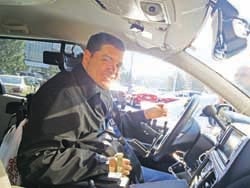 For many adults with disabilities, the ability to drive an automobile is essential to an independent lifestyle. The Easterseals Rehabilitation Center offers comprehensive driver evaluation and training to help individuals achieve that goal. For more information on driver evaluation and training, contact us online or call 812-479-1411.
A clinical assessment and behind-the-wheel evaluation identify the specific needs of each person. Driver's training, education in compensation techniques, and training in the use of hand controls or other adaptive equipment are all available from an occupational therapist who is also a qualified driving rehabilitation specialist. These services are offered for new drivers with disabilities AND for those who experience changes in their abilities due to accident, illness, or aging.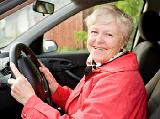 As our population ages, more seniors and their families have concerns about safe driving. An objective evaluation at the Easterseals Rehabilitation Center can help to determine if age-related changes are affecting an individual's driving ability. Retraining with new techniques and/or adding special driving aids to the vehicle can help many mature drivers compensate for those changes. When necessary, our caring staff can help seniors make a smoother transition from driving to using other forms of transportation.