Easterseals Capital Region & Eastern Connecticut has a long and proud record of service to the community. Award winning Easterseals has undergone remarkable growth and expansion throughout the past 70 years. Today we are proud to stand as Greater Hartford's leader in comprehensive rehabilitation services
Incorporated in 1948, Easterseals Capital Region & Eastern Connecticut had humble beginnings in a small space on Franklin Avenue in Hartford with two paid staff, a handful of dedicated volunteers, and essential equipment contributed by various service clubs, foundations and corporations. The Center became affiliated with Easterseals, and Ms. June Sokolov was selected to serve as the Director.
From these simple beginnings, the organization has grown steadily. Today, the organization provides a wide range of medical and vocational rehabilitation services designed for individuals of all ages with any type of disabling condition. Combining physical, occupational, speech and neuropsychological therapies, our interdisciplinary approach is uniquely suited for the rehabilitation of cognitive, communication, physical, behavioral and psychosocial impairments to serve nearly 2,000 patients, clients and their families every year.
Perhaps most significantly, Easterseals has gone beyond the traditional role of a rehabilitation agency by adding manufacturing and service businesses that directly train and employ individuals with disabilities. With the assistance of Mr. Vernon Roosa, a prototype emergency lighting device was designed and put into production in the organization's sheltered workshop. Today, we offer a full line of lighting devices to our customers.
As Greater Hartford's only outpatient provider of both medical and vocational rehabilitation services, we strive to provide every client with the combination of services best suited to their individual needs. After over 63 dynamic years, Easterseals' strengths remain unchanged: a relevant mission, a strong infrastructure, and the support of a caring community.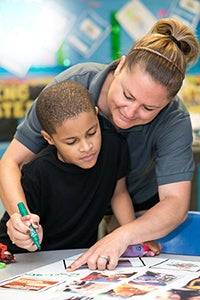 What is Easterseals?
For nearly 100 years, Easterseals has been the indispensable resource for people and families living with disabilities. Throughout all life's moments – from the extraordinary to the ordinary and everything in between – Easterseals is here to help people and families realize and reach for their full potential.

Across the nation, we remove physical, cultural, attitudinal and legal obstacles so people with disabilities have every opportunity to live meaningful and productive lives, on their own terms. We exist to provide the best services and opportunities for people with disabilities in communities nationwide.

Easterseals serves people and families who face a wide range of disabilities, including physical emotional, intellectual, social and educational.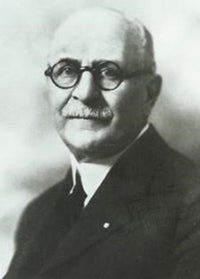 Tragedy Leads to Inspiration
In 1907, Ohio-businessman Edgar Allen lost his son in a streetcar accident. The lack of adequate medical services available to save his son prompted Allen to sell his business and begin a fund-raising campaign to build a hospital in his hometown of Elyria, Ohio. Through this new hospital, Allen was surprised to learn that children with disabilities were often hidden from public view. Inspired to make a difference, in 1919 Allen founded the National Society for Crippled Children, the first organization of its kind.
The Birth of the Seal
In the spring of 1934, the organization launched its first Easter "seals" campaign to raise money for its services. To show their support, donors placed the seals on envelopes and letters. Cleveland Plain Dealer cartoonist J.H. Donahey designed the first seal. Donahey based the design on a concept of simplicity because those served by the charity asked "simply for the right to live a normal life." The lily - a symbol of spring - was officially incorporated as the National Society for Crippled Children's logo in 1952 for its association with new life and new beginnings.
Expansion of the organization
In 1945, we expanded our vision across the country and in communities nationwide when we opened our services to adults and returning WWII veterans.
Easterseals Emerges
The overwhelming public support for the Easter "seals" campaign triggered a nationwide expansion of the organization and a swell of grassroots efforts on behalf of people with disabilities. By 1967, the Easter "seal" was so well recognized, the organization formally adopted the name "Easter Seals."
Americans with Disabilities Act
Prior to the passing of the ADA on July 26, 1990, Easterseals was a leading advocate for the American Disabilities Act (ADA) and actively lobbied in Washington and across the country for its adoption. Easterseals also created some of the most powerful advocacy pro-ADA public service campaign with messages to support the law and its implementation. After the passing of the ADA, Easterseals worked tirelessly to ensure that all people are empowered to access their rights under the ADA. Read more about Easterseals history with the Americans with Disabilities Act.
Easterseals Today
Today and every day, Easterseals offers indispensable resources to more than a million people and families living with a disability annually. Our best in class, inclusive services are provided through a network of 73 local Easterseals in communities nationwide, along with four international partners in Australia, Mexico, Puerto Rico and Canada. Easterseals offers hundreds of home and community based services and supports—categorized into five distinct support areas: Live, Learn, Work, Play and Act.

LIVE: Hands on comprehensive, vital programs and support to help people reach their full potential:
• Adult and senior services
• Autism services
• Medical rehabilitation and health services
• Mental health services
• Residential and housing services

LEARN: Programs designed to help children and adults learn—and often relearn—basic functions, master skills need to develop and thrive, and be sharp and active across the lifespan.
• Online development screening tool
• Assistive technology services
• Early intervention services
• Child care services
• Children services

WORK: A range of training, placement and related services helping people prepare for the workforce.
• Veterans and Military family services
• Workforce Development services

PLAY: Fun, healthy programs for children, adults and caregivers to relax, connect with friends and engage in constructive activities.
• Camping and recreation
• Respite services
• Supportive services

ACT: Involvement opportunities for our vibrant community of friends and supporters.
• Community engagement and outreach
• Educational programming
The next 100 years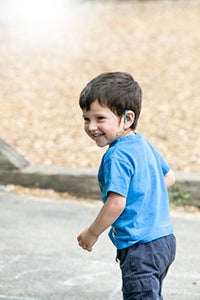 Disability is a part of life, and at some point, will touch each of us and those we love. At Easterseals, we're working towards better support for the 56.7 million Americans who live with disability and their families.

The issues facing people with disabilities has become increasingly complex in the 21st century. But together, we can work to seek a society in which everyone is included and valued for who they are, free to strive for what they want, educated to pursue the career they want and encouraged to follow their dreams.

Together we can change the way the world defines and views disability.