Love, Dating, Relationships and Disability
Love comes in all shapes and sizes, and sometimes the shapes and sizes include disabilities, big and small. We're exploring love in many forms with first-hand accounts from the frontlines of dating, marriage, intimacy and friendship, all with people living—and loving—with disabilities or challenges like long-distance romance.

Did finding love seem more difficult because of having a disability? Many of our interviewees said that, at first, yes. (Of course, when is it ever easy, right?) But they all agreed that once people talk and get past questions or concerns, love is love—sometimes it's messy but mostly it's marvelous. And these stories show it.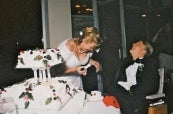 Love and Marriage
Elizabeth Wampler shares how she stumbled into love with Steve, an adventurous sportsman with cerebral palsy (CP). He often navigates the world with a wheelchair or a mountain-climbing harness while Elizabeth takes on life with the kind of humor and honesty that may make you blush and befriend her all at once.

Read Elizabeth and Steve's love story.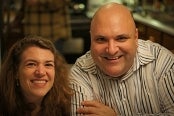 Dating and Finding "The One"
When Bridget Houlihan became interested in George, she asked him out.
Read Bridget and George's love story

Bridget's Top 5 Dating Tips for People with Disabilities

Bridget's Top 5 Tips for Dating Someone with a Disability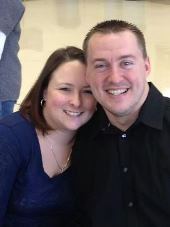 Chad Cunningham shied away from the dating scene until his 20s.
Find out what clicked and got him dating and, ultimately, finding love.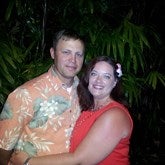 Long-Distance Romance
Sara Heidenheimer shares how she and her husband kept the love and respect for each other strong through his four tours of duty while in the U.S. Navy and her two pregnancies.
Get Sara's 6 Secrets for Bridging Military Separations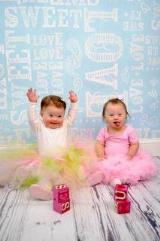 Friendship
Celia and Valentina are two cuties who became fast friends while in therapy at an Easter Seals center in their community.
Read their story of friendship.

Shayne and Kristen have been friends since they were 3 years old, connecting over school, movies and even their shared disability.
Read their story of friendship and support.


Love on the Autism Spectrum
From friendship to romance, relationships of all kinds can be challenging. That's especially true if you have autism, which typically makes it challenging to communicate and read social cues.

A true story of love on the spectrum >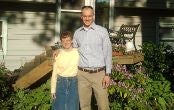 Siblings
First-hand quotes from brothers with sisters who are living with disabilities such as Down Syndrome.
Read these touching quotes on siblings who have disabilities.


Sex, Intimacy and More on Our Blog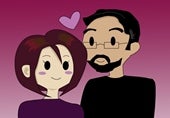 Plus, we're rolling out new blogs on love and relationships all week.
Mary Mucci shares what it's like being in a long-term relationship with someone with an auditory processing disorder.

On the flipside, Mackenzie Olsberg (pictured in the illustration) opens up from the perspective of the person who has the auditory processing disorder. She reveals how well her boyfriend understands her.
Beth Finke tells us about the moment she realized that intimacy was just as good, if not better, after losing her sight.
Katie Banister explores intimacy in her post "But how?" as well as a second post titled "What's love got to do with it?"