PPL Electric Utilities supports Easter Seals Eastern PA
PPL Electric Utilities has awarded $2,500 in Educational Improvement Tax Credit (EITC) funding to Easterseals Eastern Pennsylvania. These funds will support the Learning, Enrichment and Partnerships (LEAP) program. LEAP is an innovative method of helping youth ages 13-22 with disabilities develop vocational skills and aspirations as they prepare to transition out of high school. Through partnerships with regional employers and nonprofit organizations, LEAP prepares young people with disabilities and their families for a fulfilling and enriching life after high school by discovering what role they can play in their community, developing skills to transition into the workplace, establishing vocational and social networks, and providing knowledge about pertinent resources and opportunities.
"PPL is committed to supporting organizations like Easterseals Eastern PA that are instrumental in improving the lives of children and young adults with disabilities," said Carol Obando-Derstine, regional affairs director for PPL Electric Utilities. "By providing opportunities for youth with disabilities to explore career opportunities and discover their role in the community, we are investing in the Lehigh Valley's future employees and community members."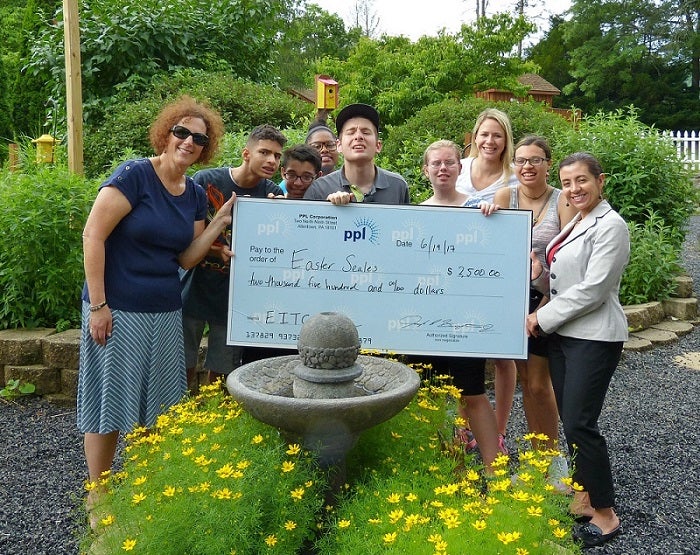 The program is offered in five one-week long sessions that meet from 9am to 2pm Monday through Friday. Each week will feature two full days of job shadowing with the remaining days spent engaged in job readiness training in a classroom setting, volunteering, visiting regional employers and enjoying recreation activities alongside peers.
"Every young person with a disability will one day transition out of the education system and face decisions about how to obtain meaningful employment, remain involved in the community and get the care they need," states Nancy Knoebel, President & CEO of Easterseals Eastern PA. "By helping them prepare in advance for the transition out of high school, they are in a better position when the time comes to make the change. And they will be ready to jump off into interesting, fulfilling and challenging opportunities that support their personal goals and interests."
The LEAP program operates in the Lehigh Valley and Berks County. Participants from both areas have the opportunity to engage in the job shadowing program with employers from both regions.
Session dates:
Week 1: June 19 – June 23
Week 2: June 26 – June 30
Week 3: July 3 – July 7 (off July 4)
Week 4: July 10 – July 14
Week 5: July 17 – July 21
Monday-Friday, 9am – 2pm
Cost: $447 per week ($358 for week 3 because of July 4th holiday)
Waiver eligible through the Office of Developmental Programs; FSS (Lehigh Valley); ESY
Application for Lehigh Valley
Application for Berks County
Contact: Katelyn Marte by email or phone at 610-289-0114 x209