Partners
Our Key Partner: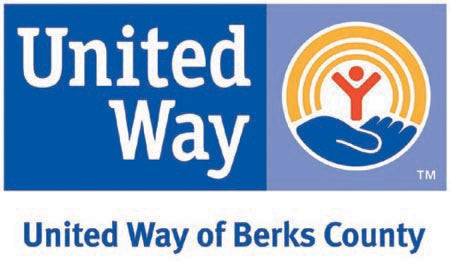 United Way of Berks County is a strong and unwavering key partner to Easter Seals Eastern PA. Their generous support is critical for Easter Seals to provide outstanding outpatient therapy services, clinic care, and recreational programs. We are so grateful for the commitment to Easter Seals and the families we serve.

Easter Seals Eastern PA is grateful for this special partnership. Thank you!
NATIONAL CORPORATE SPONSORS
Easter Seals national corporate sponsors contributed more than $15 million last year to help Easter Seals provide services for children and adults with disabilities and their families in communities nationwide. Their long-standing support, dedication and leadership has helped to put hope within reach for people with disabilities.









LOCAL CORPORATE AND FOUNDATION PARTNERS
2015-2016 PRESIDENT COUNCIL DONORS
Independence Gifts $25,000 +
Computer Aid, Inc.
Pocono Environmental Education Center
United Way of Berks County
Empowerment Gifts $10,000 - $24,999
Anonymous
The Comcast Foundation
Customers Bank
Leisawitz Heller
Wells Fargo Foundation
The Wyomissing Foundation
Opportunity Gifts $5,000 - $9,999
Andre Reed Foundation
Autism Society of America - Berks County Chapter
Concannon, Miller & Co., P.C.
East Penn Manufacturing Co., Inc.
Greater Lehigh Valley Auto Dealers Association
Indicon, Inc.
John A. and Margaret Post Foundation
Just Born, Inc.
Quadrant Private Wealth
The Stanley-Laman Group
Harry C. Trexler Trust
Dignity Gifts $2,500 - $4,999
Air Products Foundation
City Center Lehigh Valley
CrossAmerica Partners
Haffner-Trinkle Foundation
Lehigh Gas Foundation
M.P. Butterworth and Associates
The M&T Charitable Foundation
St. Luke's University Health Network
Weinstein Realty/Sunburst Property
Willow Brook Land Development Corp., LLC
Windsor Financial Group - Mass Mutual - Walter Wolak
Ability Gifts $1,000 - $2,499
American Personnel Managers and Consultants, Inc.
Anonymous
Beneduce Vineyards
Berks Fire Water Restorations, Inc.
Boyle Construction, Inc.
The Breidegam Family Foundation
Capital BlueCross
CapTrust
Century 21 Pinnacle - Frank Renaldi
CodeMaster Inspection Services
Crayola
Deibert Group, LLC
HMK Insurance
Hannah S. and Samuel A. Cohn Memorial Foundation
JP & B Associates
Janney, Montgomery and Scott, Inc.
Keith Snyder Glass and Window Works
Levin and Company - Jon Levin
Micro Tool Company, Inc.
Michael Brodsky OD and Assoc.
PNC Bank
Phantoms Hockey, LLC
PPL Corporation
Provident Bank
Ridgeview Limited Partners - Gregg Feinberg
Ruth P. Seruga Trust
SSN Group, LLC
Sacred Heart School of Bath
Talen Energy Supply, LLC
Univest National Bank & Trust
Walter L. Schautz Foundation
West Wyomissing Fire Co.
25th Annual Wing Competition at California Bar & Grill - 2017
Primary Sponsor $2,500
M&T Bank
Wings Sponsor $1,000
M.P. Butterworth & Associates
Gold Sponsor $500
UGI Utilities, Inc.
Platinum Sponsor $250
EthoSource
Leisawitz Heller
Bronze Sponsors $100
Berks Fire Water Restorations
Dr. Dolores Bertoti
Frank Garton
Masano Bradley LLP
2016 Highmark Walk for a Healthy Community
Pedometer Pacesetter Sponsor $2,500
Bennett Automotive Group
One-Mile Sponsor $500
Herbein & Company
Mosteller & Associates
Lehigh Valley Zoo
Patron Sponsor $250
Aaroe Law Offices
UGI Utilities
47th Annual Mary Ellen Golf Tournament - 2016
Independence Sponsor $20,000
Computer Aid, Inc.
Event Sponsor $7,500
The Stanley-Laman Group
Physical Therapy Sponsor $5,000
Indicon, Inc.
Occupational Therapy Sponsor $5,000
Concannon, Miller and Co., P.C.
Vision Therapy Sponsor $5,000
John A. and Margaret Post Foundation
Quadrant Private Wealth
Speech Therapy Sponsor $2,500
City Center Lehigh Valley
Weinstein Realty/Sunburst Property
Willow Brook Golf Club
Pediatric Medical Clinic Sponsor $2,000
Capital BlueCross
Michael Brodsky OD and Assoc.
Janney, Montgomery and Scott, Inc.
Feeding Clinic Sponsor $1,500
CapTrust
PNC Bank
Ridgeview Limited Partners – Gregg Feinberg
St. Luke's University Health Network
Respite Care Sponsor $1,000
American Personnel Managers and Consultants, Inc.
Frederick and Polly Beste
Boyle Construction
Deibert Group, LLC
John Gasdaska
William Gasdaska, Jr.
HMK Insurance
H.T. Lyons
JP&B Associates
Keith Snyder Glass and Window Works
Phantoms Hockey, LLC
Provident Bank
SSN Group, LLC
Andrew McIntyre
Sacred Heart School of Bath
Talen Energy Supply, LLC
Univest National Bank and Trust
Camp & Recreation Sponsor $500
Robert and Jackie Beck
Martin D. Cohen Family Foundation
Edwards Business Systems
Embassy Bank
Engel, Weiner and Bergstein
The Equinox Agency, LLC
Follett Corporation
Frank Ford
Horwith Trucks, Inc.
Robert Johnson, Atty.
Levin and Company – Jon Levin
Scheuermann Excavating, Inc.
Service Tire Truck Center
John and Sandy Soler
West Side Hammer Electric
Family Supports Sponsor $200
Alvin H. Butz, Inc.
Capital Planning Services
Crossgates, Inc.
Dyets
Anthony Esposito
Lauren Fine
Hamilton Kitchen and Bar
Kitchen Magic
Kunsman Roofing and Siding
Lang Development Group
Lesavoy, Butz and Seitz
Lower Lehigh Lions Club
Klunk and Millan
John & Geri Nespoli
Presidential Cleaners, Inc.
RG Harries
RL Landscape and Design
Sacred Heart Hospital
Yocco's
Mission Sponsor $100
ABE Doors
Leonard Abrams
Allentown Optical
Brader's Woodcraft
CM Wells Construction
Compass Point Consulting
John Yurconic Agency
Richard Kern
Lehigh Retina Specialists
Patty Manifold
PACE Services
Jeanette Pugliese
Dr. Greg Radio