Partners
Our Key Partner: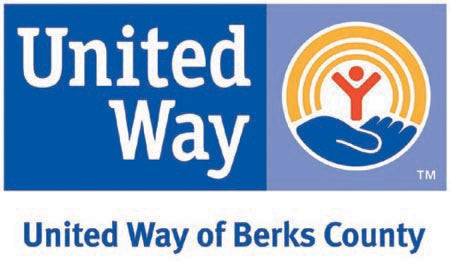 United Way of Berks County is a strong and unwavering key partner to Easter Seals Eastern PA. Their generous support is critical for Easter Seals to provide outstanding outpatient therapy services, clinic care, and recreational programs. We are so grateful for the commitment to Easter Seals and the families we serve.

Easter Seals Eastern PA is grateful for this special partnership. Thank you!
Partner with ESEP
TO strengthen your ties in the community,
TO provide meaningful volunteer opportunities for your employees,
TO build a positive image with your customers, your employees and your communities,
TO increase marketing reach and visibility of your brands, and
TO make a positive difference in the lives of children and adults with disabilities.
NATIONAL CORPORATE SPONSORS
Easter Seals national corporate sponsors contributed more than $15 million last year to help Easter Seals provide services for children and adults with disabilities and their families in communities nationwide. Their long-standing support, dedication and leadership has helped to put hope within reach for people with disabilities.








LOCAL CORPORATE AND FOUNDATION PARTNERS
2014-2015 PRESIDENT COUNCIL DONORS
Independence Gifts $25,000 +
Colonial Oaks Foundation
Computer Aid, Inc.
Estate of Helen McNally
Pocono Environmental Education Center
The Harry & Jeanette Weinberg Foundation
The Wyomissing Foundation

Empowerment Gifts $10,000 - $24,999
Annonymous
Berks County Community Foundation
Indicon, Inc.
Jangle AMC Inc.**
Lehigh Valley Community Foundation
Opportunity Gifts $5,000 - $9,999
Andre Reed Foundation
Capital Blue Cross
Century Fund
Concannon, Miller & Co., P.C.
East Penn Manufacturing Company, Inc.
Greater Lehigh Valley Auto Dealers Assoc.
Haffner-Trinkle Foundation
Just Born, Inc.
PPL Corporation
Trexler Trust
Wells Fargo Foundation
Dignity Gifts $2,500 - $4,999
Air Products Foundation
Bennett Automotive Group
Carpenter Technology Corporation
Crayola
Leisawitz Heller
Quadrant Private Wealth
The Stanley-Laman Group, Ltd.
The M&T Charitable Foundation
Vollers
Weinstein Realty
Willow Brook Land Development Corp., LLC
Windsor Financial Group - Mass Mutual
-Walter Wolak & Michael Butterworth
Ability Gifts $1,000 - $2,499
Adelphia Fire Protection, Inc.
American Personnel Managers & Consultants, Inc.
Boyle Construction, Inc.
Eshbach Brothers, Inc.
Fitzpatrick Lentz & Bubba, P.C.
Guardian Life Insurance Co.
Hampson Mowrer Kreitz Insurance
Industrial Services
Janney, Montgomery, Scott, Inc.
Jasstek, Inc
John A. and Margaret Post Foundation
Le-Hampton Fraternal Order of Police #35
Lens Crafters
MFP Strategies
Paramount Software Solutions
PNC Bank
Ridgeview Limited Partners
Sacred Heart School
Samuels Family Foundation
St. Lukes University Health Network
TecPort Solutions, Inc.
The Provident Bank
Univest National Bank & Trust
2016 Highmark Walk for a Healthy Community Sponsors
Pedometer Pacesetter Sponsor - $2,500
Bennett Automotive Group
One-Mile Sponsor - $500
Herbein & Company
Mosteller & Associates
Lehigh Valley Zoo
Patron Sponsor - $250
Aaroe Law Offices
UGI Utilities
Primary Sponsor - $2,500
M&T Bank
Wings Sponsor - $1,000


Gold Sponsor - $500
Perrotto Builders
Platinum Sponsor - $250
Berks Fire Water Restorations
Eshbach Brothers
EthoSource
Bronze Sponsors - $100
Dr. Dolores Bertoti
Frank Garton
Masano Bradley Attorneys at Law