Partners
Our Key Partner: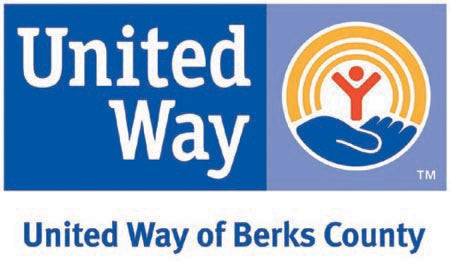 United Way of Berks County is a strong and unwavering key partner to Easterseals Eastern PA. Their generous support is critical for Easterseals to provide outstanding outpatient therapy services, clinic care, and recreational programs. We are so grateful for the commitment to Easterseals and the families we serve.

Easterseals Eastern PA is grateful for this special partnership. Thank you!
NATIONAL CORPORATE SPONSORS
Easterseals national corporate sponsors contributed more than $15 million last year to help Easterseals provide services for children and adults with disabilities and their families in communities nationwide. Their long-standing support, dedication and leadership has helped to put hope within reach for people with disabilities.


LOCAL CORPORATE AND FOUNDATION PARTNERS
2016-2017 PRESIDENT COUNCIL DONORS
Independence Gifts $25,000 +
Computer Aid, Inc.
Pocono Environmental Education Center
United Way of Berks County
Empowerment Gifts $10,000 - $24,999
Harry C. Trexler Trust
United Way of the Greater Lehigh Valley
Wells Fargo Foundation
Opportunity Gifts $5,000 - $9,999
Air Products Foundation
Andre Reed Foundation
Autism Society of America - Berks County Chapter
Charles H. Hoch Foundation
Christopher & Dana Reeve Foundation
East Penn Manufacturing Co., Inc.
Indicon, Inc.
John A. and Margaret Post Foundation
Lehigh Valley Community Foundation
The Donald B. & Dorothy L. Stabler Foundation
The Stanley-Laman Group
Dignity Gifts $2,500 - $4,999
A.C. Moore #26
Berks Fire Water Restorations
Capital BlueCross
Century 21 Pinnacle
Greater Lehigh Valley Auto Dealers Association
Haffner-Trinkle Foundation
M.P. Butterworth & Associates
Oakbrook Fire Company No. 14 Relief Assoc.
PPL Corporation
Sunburst Property Management, Inc.
The Century Fund
The M&T Charitable Foundation
The Topper Foundation
UGI Energy Services, Inc.
Willow Brook Land Development Corp., LLC
Ability Gifts $1,000 - $2,499
A.C. Moore #6
A.C. Moore #88
A.C. Moore #151
Boyle Construction, Inc.
Charles River Labs
Concannon Miller & Co. P.C.
Deibert Group, LLC
Digital Cloud Company LLC
Hannah S. and Samuel A. Cohn Memorial Foundation
HMK Insurance
JP & B Associates
Keith Snyder Glass and Window Works
Ridgeview Limited Partners
Ruth P. Seruga Trust
S. Agentis Plumbing - Mr. Rooter
The Comcast Foundation
The Provident Bank
United Way of Summit County
Walter L. Schautz Foundation
26th Annual Wing Competition at California Bar & Grill - 2018
Presenting Sponsor $2,500
M&T Bank
Wings Sponsor $1,500
JG Automotive Services
Gold Sponsors $570
Breidegam Family Foundation
EthoSource
Leisawitz Heller
UGI Utilities, Inc.
Silver Sponsors $285
Berks Fire Water Restorations
Glass and Sons Collision
Reading Baseball
Bronze Sponsors $100
Kutztown Auto Parts, Inc.
Masano Bradley LLP
2017 Highmark Walk for a Healthy Community
Pacesetter Sponsor $2,500
Bennett Automotive Group
One-Mile Sponsors $500
Herbein+Company, Inc.
Kriegman and Smith Property Management
Sarott Design
Patron Sponsor $250
Berks Fire Water Restorations, Inc.
The Equinox Agency
Hulse Kepner Associates LLC
Mosteller & Associates
NaturaLawn Care of America
Norris McLaughlin & Marcus, P.A.
UGI Utilities, Inc.
Hang-10 Sponsor $100
Suburban Seating & Safety
The Five-O Sponsors $50
Dan's Camera City
Dugan's Heat Pump & Air Conditioning
Lincoln Financial Foundation
Coconut Sponsor $25
ASR Media Productions
In-Kind Contributions
America on Wheels
Da Vinci Science Center
Dorney Park & Wildwater Kingdom
Freefall Trampoline Park
Lehigh Valley Zoo
National Museum of Industrial History
48th Annual Mary Ellen Golf Tournament - 2017
Independence Sponsor $20,000
Computer Aid, Inc.
Empowerment Sponsor $10,000
Wells Fargo
Occupational Therpay Sponsor $5,000
Concannon Miller & Company, P.C.
Indicon, Inc.
The John A. & Margaret Post Foundation
Quadrant Private Wealth
The Stanley-Laman Group, Ltd.
Speech Therapy Sponsor $2,500
City Center Allentown
Perkiomen School
Sunburst Property Management
The Topper Foundation (DunneManning)
Willow Brook Golf Club
Pediatric Medical Clinic Sponsor $2,000
Capital BlueCross
Janney Montgomery Scott
JetPay HR & Payroll Svcs.
Michael & Barbara Brodsky
Feeding Clinic Sponsor $1,500
CapTrust
Ridgeview Limited Partners
St. Luke's University Health Network
Respite Care Sponsor $1,000
Fred & Polly Beste
John & Shirley Biggar
Boyle Construction
David DeRose (Lehigh Retina Specialists)
Deibert Group, LLC
Jane Gasdaska
HMK Insurance
H.T. Lyons
JP&B Associates
Keith Snyder Glass & Window Works
Andy & Sarah McIntyre
Phantoms Hockey
PNC Bank
The Provident Bank
Sacred Heart School
Van Allen Airmotive
Camp & Recreation Sponsor $500
Allentown Mack Sales & Svc.
Baker Tilly Virchow Krause, LLP
Bob & Jackie Beck
Cohen Family Foundation
Edwards Business Systems
Embassy Bank
Engel, Wiener & Bergstein
Frank & Christine Ford
Horwith Trucks, Inc.
John Yurconic Agency
Robert Johnson, Esq.
Klunk & Millan Advertising
Liberty Property Trust
Magellan Financial, Inc.
Dan & Jane Persa
RL Landscape & Design, Inc.
Scheuermann Excavating, Inc.
TecPort Solutions, Inc.
Family Supports Sponsor $200
ABE Doors & Windows
Alan Kunsman Roofing
Albarell Electric, Inc.
Alvin H. Butz Inc.
Richard Boandl
Capital Planning Wealth Management
Crossgates, Inc.
Dyets, Inc.
Follett Corporation
GBB & Company
GrossMcGinley LLP
Kitchen Magic
Lang Development Group
Lesavoy Butz & Seitz, LLC
Levin & Company
Lower Lehigh Lions Club
Mosebach, Funt, Dayton & Duckworth, PC
Padula, Bennardo & Levine
Presidential Cleaners
W Randall & Joy Stauffer
Seidel, Cohen, Hof & Reid
Serfass Construction Co., Inc.
Stofanak Custom Cabinetry
West Side Hammer Electric
Working Dog Press
Mission Sponsor $100
Committee to Elect Jim Martin
Hamilton Kitchen & Bar
John Nespoli
Kenneth Platt