What We Do
Easterseals Blake Foundation reaches over 20,000 individuals and their families annually throughout Southern Arizona, providing infants, children, adults, and families with a broad continuum of services including early intervention and family support & preservation, child care and training, behavioral health services, vocational and independent living training, and community residential services. We are the largest social services non-profit employer in Southern Arizona.
Nationally, Easterseals serves 1.4 million children and adults with disabilities and their families, offering a wide range of services at 74 affiliates nationwide. We change the way the world defines and views disability by making profound, positive differences in people's lives every day, helping our clients build the skills and access the resources they need to live, learn, work and play.
In the spotlight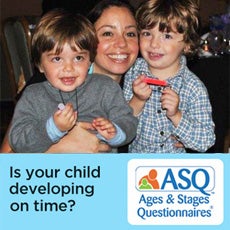 Children develop skills, or "milestones," at their own pace. How is your child or grandchild doing? You only need 10-20 minutes to check with the Ages & Stages Questionnaires® online screening. Your results will help you see if your child's developmental progress is on time and alert you to any concerns that you can talk over with your health care provider.